Asus is a leading electronics brand, driven by innovation and commitment to the quality of products they create. The Zenfone 3 Glimpses – Durga Puja video was created to make the world watch the festival through the lens of a Zenfone 3.
CAPTURING
THE FESTIVAL
The video revolved around the festival of Durga Puja in Kolkata. It starts with the resounding chants of worship and ends with the longing and eagerness. The video aimed to bring out the festival of joy, cheer and jubilee after months of preparation. With this video, Asus wanted to bring out the passion and longing that goes into any festival in India. They wanted to promote their product, the Zenfone 3, in terms of its brilliant camera, which makes the memories of any festival brilliant.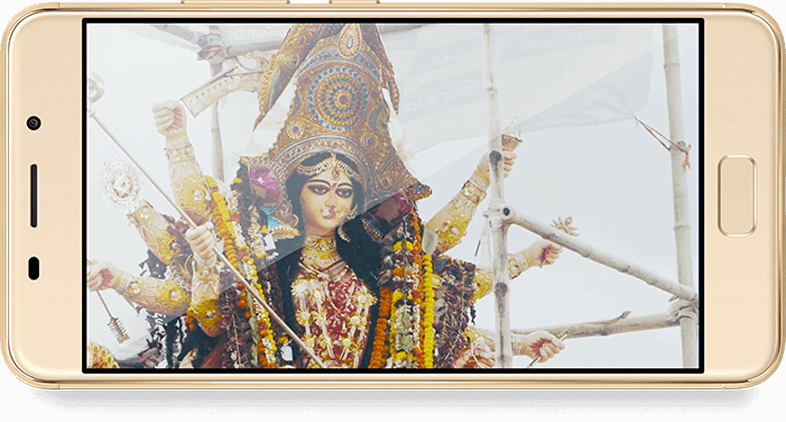 THE JOURNEY THROUGH
ZENFONE'S LENS
The Asus Zenfone 3 Glimpses – Durga Puja video was shot extensively in Kolkata. It showed the festival from when the goddess is created to when people bid her goodbye. The journey was visualised through the Zenfone 3. A contest was run parallel to the video on Facebook. It asked users about the moments they would like to capture during ? using the Zenfone 3 camera and why. The five most creative answers were handed out gift vouchers worth Rs.1000 each.

MILLION VIEWS

SHARES